Scott Arehart, Broker
541.921.0801
Scott brings unique knowledge and experience to the real estate profession. After earning a BA from the University of Washington & a Masters Degree from Tulane, he served as a Peace Corps volunteer in Africa and spent 10 years with the Red Cross in Africa & Asia as a volunteer, adviser and finally as a regional manager.
Scott has followed in the footsteps of his realtor father who was a highly regarded realtor in the area for many years. He has learned from his dad's experience and brought his own talents to the business.
Scott's broad experience has gained him the ability to discern the needs of his clients, guide them in the real estate process and put their needs first. Although he puts the latest technology to work for his clients, he specializes in the "personal touch", building clients for life by always working in their best interests. In fact, Scott works to exceed his client's expectations.
541.992.5111
Excellence at work!
Nearly 80% of Tammy's business comes from referrals of past clients, friends & other Realtors across the state and the nation.
As a full time real estate professional, Tammy specializes in customized marketing plans that create maximum exposure for your property. She is knowledgeable about our surrounding marketplace & offers exclusive services to buyers that are looking to purchase in our area.
Bringing together people and property...
Whether you are buying or selling a home, Tammy is there to help. With an extensive network of contacts in the community, she has become the go-to girl for real estate properties. Add the combination of cutting-edge marketing programs and the ability to get the results that you expect.
Trevor Erion, Sales Manager, Principal Broker
503.680.0297
Trevor has been recognized many years and is praised for providing exceptional service and overall satisfaction as indicated by clients, peers and industry experts. He takes pride in his work, specifically in the areas of contract negotiations, marketing and lead generation. He consistently encourages teamwork and is supported by a large group of like-minded professionals in other businesses.
For the past 12 years Trevor has been a sounding board for both new and experienced Realtors. He makes himself as available as he can (when his agents and clients need him) and he wants folks to always to feel they can call on him.
Carl Felts, Principal Broker, CRS, GRI, ABR
541.992.2221
Carl is a listener who is friendly and upbeat, not pushy, and is anxious to bring his 16 years of Oregon Coast real estate experience to work for you. He holds the GRI, CRS and ABR national real estate education designations and also has the Coldwell Banker Previews designation. He has been honored many times for his sales performance & dedication and was named Lincoln Count's 2005 Realtor of the year.
Born in central Illinois, graduated from Southern Illinois University, Carl then lived in western Colorado for 17 years before moving to the Oregon Coast in 1990. He loves the beach, the power of the ocean and the wonderful people that choose to call the Oregon Coast home.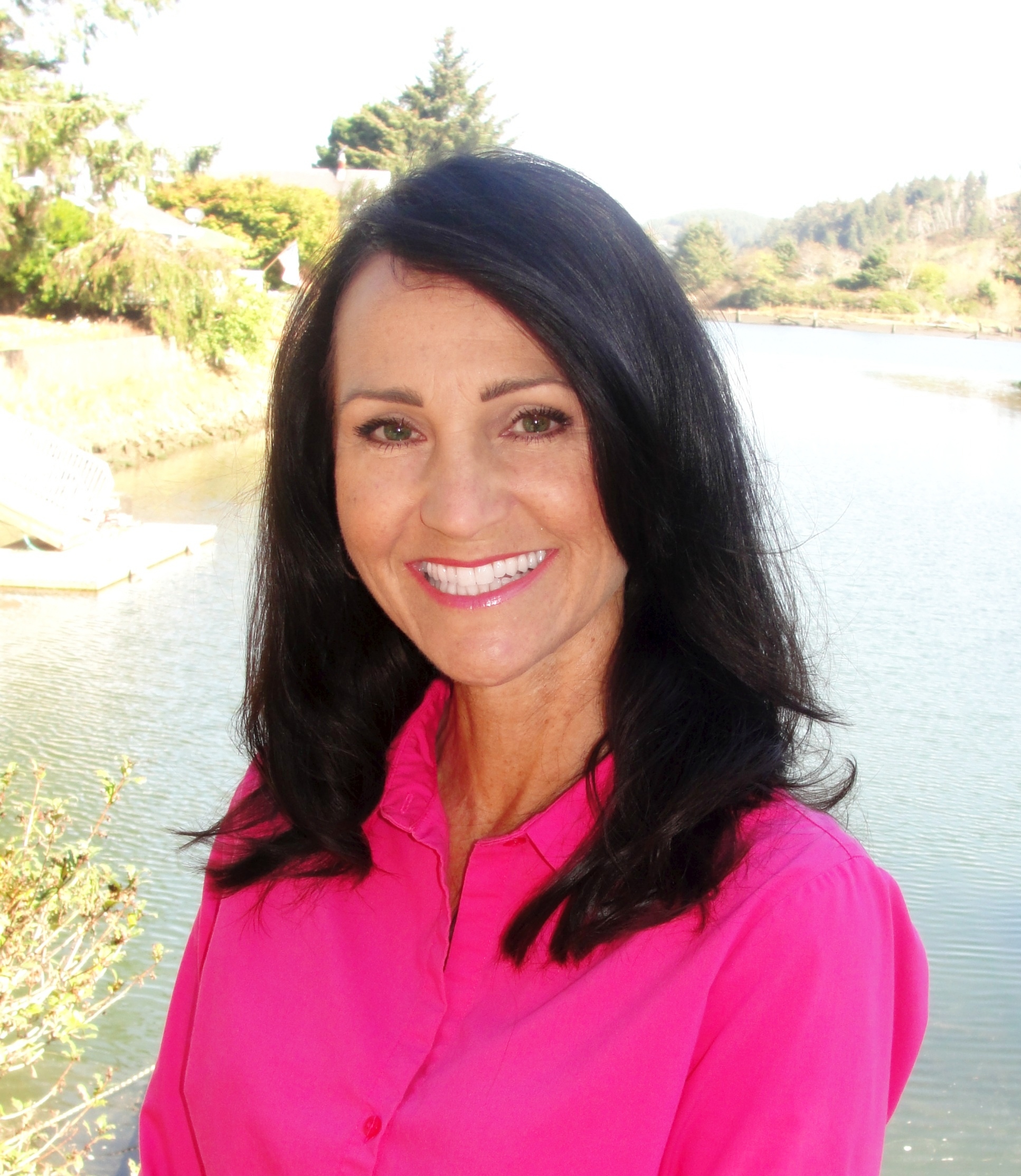 847.997.2159
Erin is an energetic business professional who moved to the Oregon Coast from Chicago, bringing with her over 20 years in sales and corporate customer service experience. Additionally, she holds a Bachelors degree in Real Estate Studies from Marylhurst University.
With her passion and enthusiasm for the real estate industry, Erin is dedicated to providing a high level of personal integrity and care to the buyers and sellers she serves in our community.
541.994.7760
Our Office manager extraordinaire! Erika does it all and with smile too! Erika has been with Coldwell Banker Professional Group for almost four years. She comes to us from Southern California where she worked in Property Management. Erika's move to the Oregon Central Coast was to be closer to family and lucky for us, as she plays an instrumental role of the continued success of each and every agent in this office. From administrative, technical support, marketing, motivational speaking, interior design, facility management, food engineer and party planner, her passion... in her own words is..... to make us happy! We happy!!!



Lucinda Hage, Owner - Principal Broker
971.409.7586
Lucinda Hage is a native Oregonian raised on a family cattle farm in Eastern Oregon where she learned about community and hard work at a young age.
Lucinda began her career in real estate with Coldwell Banker as a sales agent in 2005, after moving to the Portland metro area. Being a productive sales agent, even during the recession, landed her the opportunity in 2009 to purchased her first Coldwell Banker office in Newberg. She became the managing principal broker in 2011; in 2015 she opened a second office in McMinnville and purchased a third office here on the coast in 2017! Now realizing her true passion for this industry is in coaching and mentoring other agents to achieve their success.
She has served on the local association board since 2013 and is president elect for 2018. Lucinda also teaches the real estate licensing exam course at the local community college, where she can help new, enthusiastic individuals prepare to join this industry.
Bill Haney, Broker, CRS
541.921.1779
Nadine Hankins, Broker
503.801.5755
Nadine made her home on the Oregon Coast over twenty years ago and has lived in the Pacific Northwest most of her life. After beginning her real estate career in 2010, Nadine has quickly become a top producing agent. Her many repeat clients are a testimony to the skill and knowledge she brings to real estate. She is known for her tenacious negotiating skills and her passion for going above and beyond in order to make sure her customers have the best tools available to make informed decisions.
As Nadine says; "I feel that my experiences in both the financial and construction fields are a great asset to what I am able to bring to my buyers and sellers. I absolutely love being a real estate Broker and cherish the great friendships I have made with my clients."
Her clients agree...
"Nadine Hankins is the most amazing Realtor I have ever worked with. Nadine's local knowledge and negotiating skills saved me thousands of dollars. Buying or selling, I won't use anyone else in Oregon." MV Smith
Dustin Hankins, Broker
541.992.3614
Feather Hryczyk, Broker
541.921.3211
Feather is a highly dedicated Broker ready to address all of your real estate needs. She earned the Accredited Buyer's Representative (ABR) designation to help buyers make informed choices.
As a native Lincoln City resident, she offers a wealth of knowledge and a plethora of resources to help her transactions close smoothly.
Marketing is her specialty as she takes pictures and creates a unique video, then uploads it to all the top websites to get your property the maximum exposure it deserves.
If you want to sell your home by using an aggressive marketing strategy or if you are ready to purchase any property, call Feather today!
Hannah Katz, Broker
541.418.3101
Hannah is a newcomer to the real estate business and is confident she will be an asset to both home buyers/sellers and the community.
If you need an enthusiastic agent in seeking solutions for your particular real estate needs, Hannah would be delighted to assist you. As a natural and principled problem-solver, she looks forward to meeting challenges head-on, finding solutions and connecting you with options tailored just for you.
Born in Alaska, she grew up in a fishing family who moved to the beautiful Oregon coast when she was a young girl. She loves being a mother and staying active. She is driven, loyal and has a fun loving spirit about her. Hannah enjoys being around people and helping others in any way she can. Having lived on the Oregon coast for most of her life, Hannah knows the lifestyle and the pristine surroundings it has to offer.
Julie Love, Broker
541.921.4910
Having 10 years invested in the career of Real Estate, Julie, can provide you with expertise you can trust.
The excitement of showing properties to first home buyers, working with seniors to downsize, and helping with general relocation are some of the avenues that allow Julie to shine. She treats her clients with care assessing each of their individual needs to each specific situation.
When investing in Real Estate consider the warmth and joy you anticipate for your new home and come back to the fact that ALL YOU NEED IS LOVE. ~ Julie Love.
Loren Leach, Broker
541.921.0925
Ryan Maddy, Broker
503.930.5678
Catherine Magnuson, Broker
503.504.1213
As a native Oregonian I grew up on the coast. I love everything about the beach, from the crashing waves of a mighty winter storm to a beautiful summer sunset. The people are friendly and a little bit more relaxed. The Finders Keeper glass ball program has added a fun dimension to my daily walks with my dog. My Real Estate career began in 1991 and after taking a break to raise my kids, I have moved back to the Oregon coast and am now a full time Realtor. I enjoy getting to know people and helping them to realize their real estate goals. Life is ever changing and whether you are coming to the coast or ready to begin a new chapter in another area, I welcome the opportunity to meet you and see how I may be of assistance.
Mary O'Connor, Broker
541.921.0832


Shelli Neal, Broker
541.921.3306
Judy Vial, Broker
541.760.7150
Judy Vial is passionate about real estate. She grew up in Portland and bought her first home close to where she grew up shortly after graduating from Oregon State University with a degree is Business Management. She quickly began DIY projects on her 1950s bungalow. In less than six months, Judy found herself selling the bungalow and buying her next investment property. Her friends would say she caught the flipping bug since she moved once or twice a year over the next several years throughout Bend, Redmond and Sisters.
Judy's focus shifted to photography and raising her children. She realized her goal of purchasing a second home by the sea in 2004 and began enjoying long weekends and beach vacations all along the Oregon coast. Judy can be found hiking, beach combing, fishing, crabbing and capturing beautiful ocean sunsets.
Judy turned her photography hobby into a real estate photography and virtual tour business in 2006. She specialized in shooting residential real estate and ranches throughout Central Oregon and the Oregon coast. Judy has the talent and a great eye for capturing the best features for selling a property.
As your real estate broker, Judy will be your advocate during every step of the buying and selling process. Judy understands buying and selling real estate can be stressful. She will work hard to make your experience as smooth as possible through effective communication and by being accessible whenever you need her. Judy looks forward to building long term relationships while meeting her clients real estate needs.

JR Yoast, Broker, ABR, GRI, ePRO
541.992.2246
From castles to cottages on the Oregon Coast.
JR has earned Coldwell Banker Previews International Property Specialist designation to market high end residential properties.
She also loves working with buyers and sellers looking to acquire or sell that special little beach cottage.
* Realtor licensed in Oregon since 1977
* Serves on local MLS ethics committee